Join our online event to celebrate
Sake Day in the USA!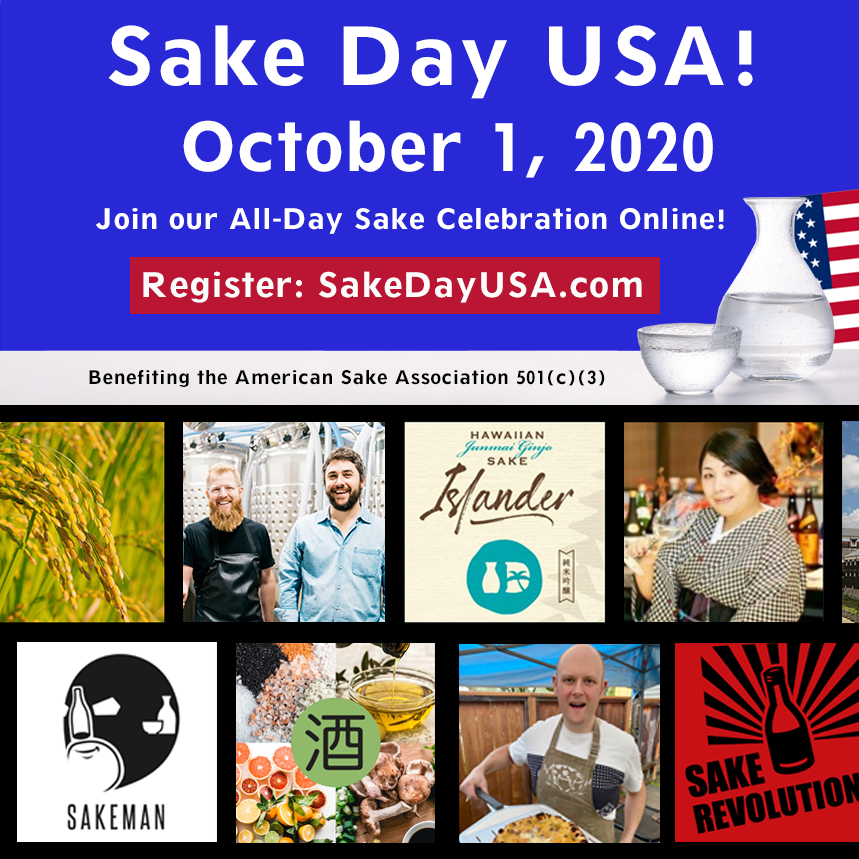 This year, World Sake Day 2020 will be celebrated online! Join the American Sake Association and esteemed members of the sake community as we gather virtually this year to study, explore, enjoy and KANPAI together!

#SakeDayUSA2020




The American Sake Association's "Sake Day USA" is a virtual gathering that will run from 3pm – 10pm ET on Oct 1st and feature a diverse schedule of sake tastings, seminars, cooking demonstrations, and other fun presentations that will bring the world of sake to you this year! To register for all-day access and ensure your spot, please visit this link and submit a $5 tax deductible donation to the American Sake Association 501(c)(3). You donation will go towards the development of accessible and consumer friendly sake education materials and future events.


Oct 1st Sake Day USA Event Schedule Highlights: